Temple Imperium is a wave-based first person shooter set in the Star Stone universe (IP developed for BCU's Gamer Camp masters courses). It was developed by myself, Noah Rigden (designer) and Joe Allen (programmer) over the course of 10 weeks as part of BCU's Video Game Year 1 courses.
The brief: Create a wave based FPS game based in the Star Stone universe, using the brief created by Oliver Savage (executive producer).
The project was developed as a "verticle slice", showcasing a single level of wave based combat and fast-paced action. I was responsible for player movement, the enemy AI (including the 4-stage boss fight), the 4 elemental effects that cycle as you progress, and the wave system (among other things).
This project includes art assets developed as part of BCU's Video Game Digital Art course.
It includes artwork created by Charmaine Chua, Emily Evans, Holo Moon, Jack Degville, Max Nuttall, Luke Steele, Sandra Grozav, Mike Wickes, Michael Gladwell, Kimathi Mugambi and Jessie Chan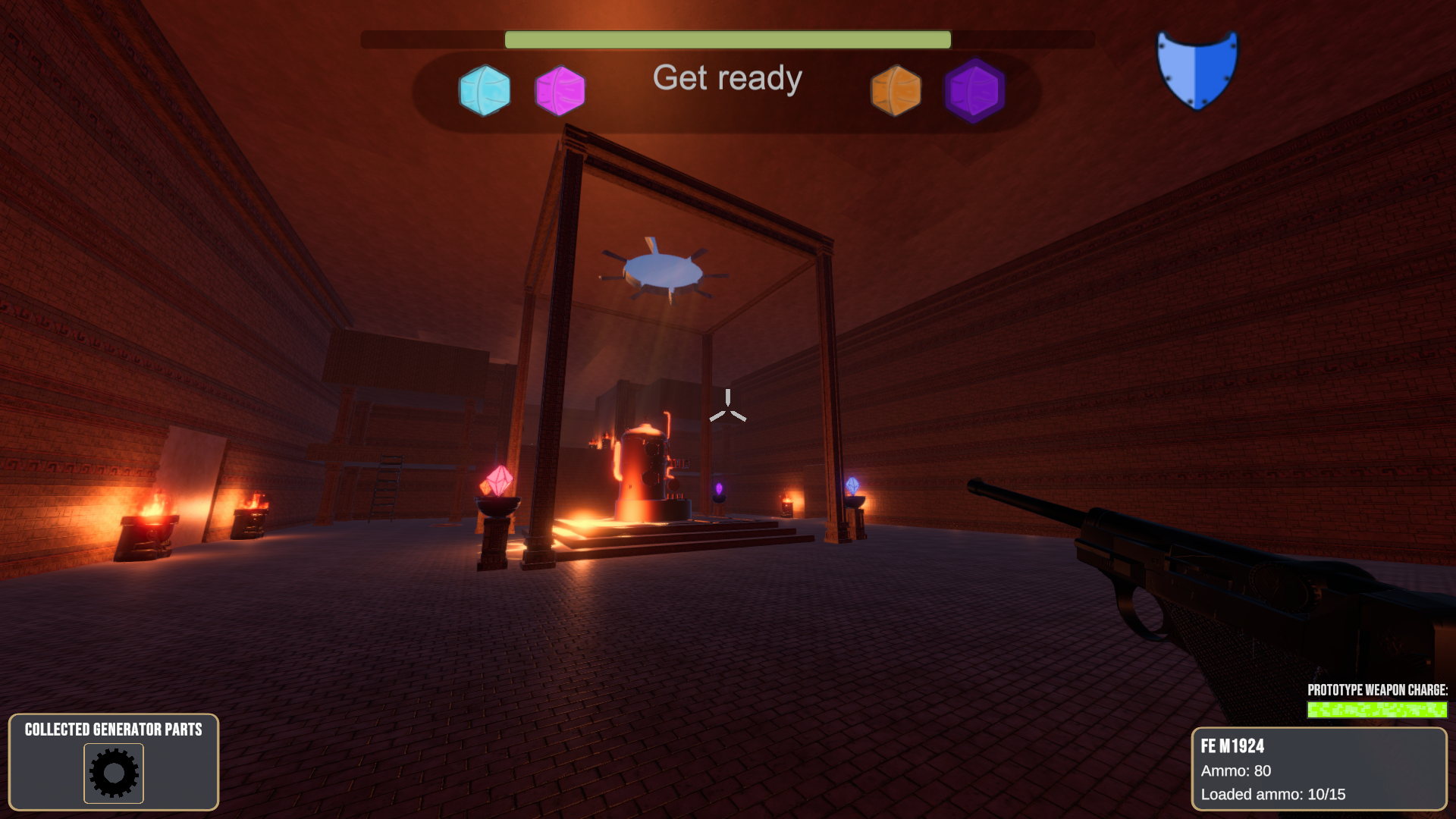 - Chose a game mode and difficulty setting
- Use the keys shown in the screenshots above
- In story mode, survive 7 rounds of combat while repairing the generator with pieces found around the level
- In endless mode, survive as many rounds as possible
This project was part of BCU's Game Development course (2019 to 2021)
It recieved a First (90%)